TOP OF PAGE
Glass & Mirror types
Choose your glass or mirror type.
Whether in a private, public or business space, glass and mirrors are a dominant element of modern interior design. With the most unique and diverse selection of glass and mirrors worldwide, ad notam is sure to have the right solution for you.
Learn more about available glass and mirror types for your application.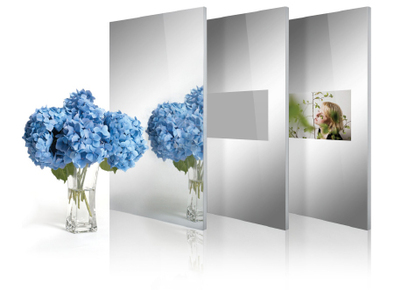 Screen size
Choose your screen size.
All MIRROR IMAGE screens share custom-engineered technology to overcome the unique challanges of driving images through glass and mirror surfaces. MIRROR IMAGE is factory calibrated using a proprietary algorhythm to deliver images through glass and mirros. There is no gap between the MIRROR IMAGE screen and the glass or mirror surface, resulting in a crystal clear picture and delivering a futuristic look - as if the images are natives to the glass or mirror.
Learn more about available screen sizes for your application.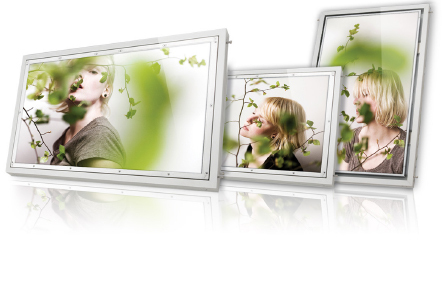 Glass & Mirror size
Define your glass or mirror size.
ad notam can produce custom-made solutions of up to a maximum of 3.150 x 2.000 mm (124" x 78") in one piece. The minimum glass or mirror size is dictated by the electronic and mounting components chosen in your configuration.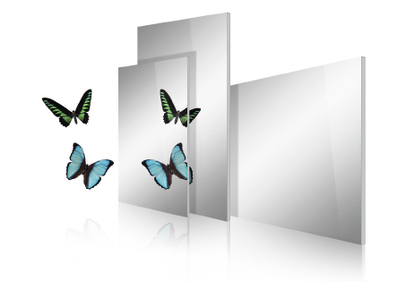 Screen orientation & location
Define your screen location and orientation.
Define the location of the screen within the glass or mirror surface. Screens can be either oriented horizontal or vertical.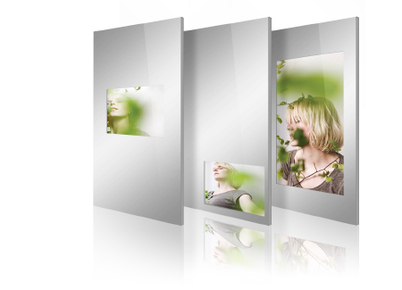 Beveling
Enhance your glass or mirror with bevels.
A bevel adds a touch of elegance to your glass or mirror. The bevel width can range in sizes from 10 to 30 mm (3/8" - 1 3/16"). Alternatively you can choose between polished edges and steep facet, resulting in a more sleeker look.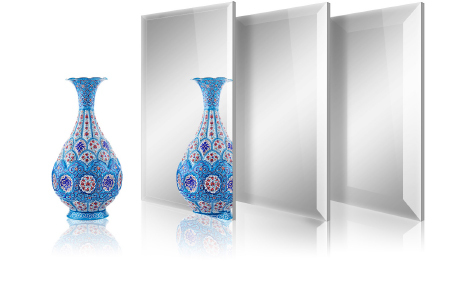 Beveled frame
Upgrade your mirror with a beveled frame.
A beveled frame consists of four additional mirror panels that are cut to miter and attached to the frontside of the mirror. This is creating an elegant framed look to your mirror. The width of the beveled frame can range between 50 and 300 mm (2" - 11 13/16").
Individual shapes
Everything is possible!
Are you looking for an individual shape of your glass or mirror, which is not available in our configurator? 
Please contact and challenge us with your individual ideas.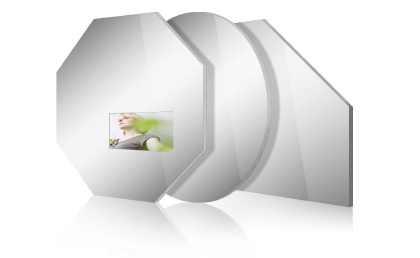 Fixture Cutouts
Integrate fixtures into your glass or mirror.
Fixture cutouts may be applicable to integrate hardware such as sockets, light switches, fittings, handles, knobs or the like into your glass or mirror. Fixture cutouts are available from min. 20 x 20 mm (3/4" x 3/4") up to max. 200 x 200 mm (7 7/8" x 7 7/8").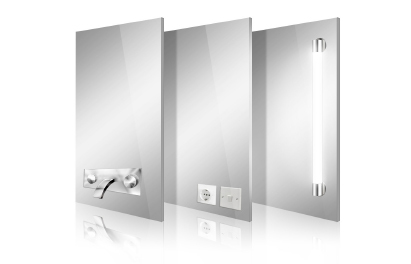 Lighting integration
Illuminating illumination.
Make up your ad notam with your individual light design. Due to the most advanced LED lighting technology, avery ad notam, with or without MIRROR IMAGE screen, can become a real "highlight" and raise additional emotions.
Learn more about the lighting integration options.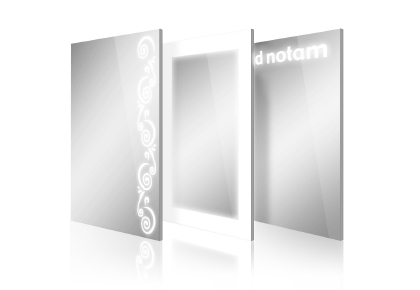 Upgrades
Refine your product with one of our stunning upgrades!
Feature your ad notam by adding one of our upgrade options. Whether invisible loudspeaker, LED clock, touchpad or demister, every upgrade will let you enjoy your ad notam even more.
Learn more about available upgrade options for your application.