TOP OF PAGE
ARENA GENEVA, LA PRAILLE!
CINEMA EXPERIENCE AT ITS BEST!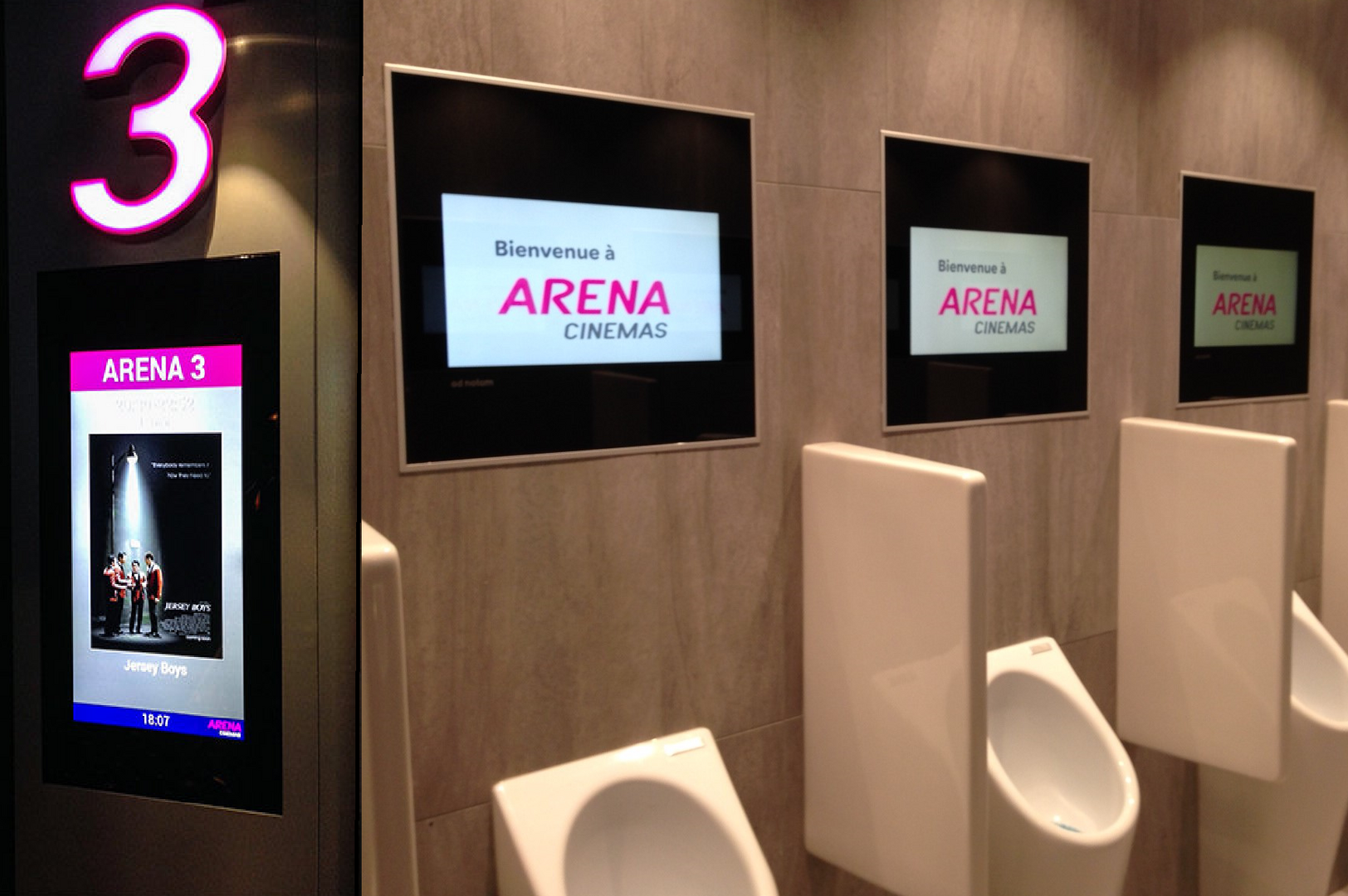 Discover ARENA CINEMAS with 9 cinema halls and more than 30 ad notam MIRROR IMAGE screens and take advantage of the latest high end technology.
Dive into an immersive experience in the world of cinemas. 
ad notam proudly supplied over 30 digital screens, installed throughout the cinema complex.
Arena aimed to display high-quality content simultaneously in several different locations. ad notam MIRROR IMAGE screens were the natural choice.
Signage screens in 26" vertical format in the lobby and recessed screens in the bathrooms´ floor and walls showcase coming attractions, ads and movie teasers.